CD's & BOOKS by MOLLY
---
Molly's New Book: SILENT WOODS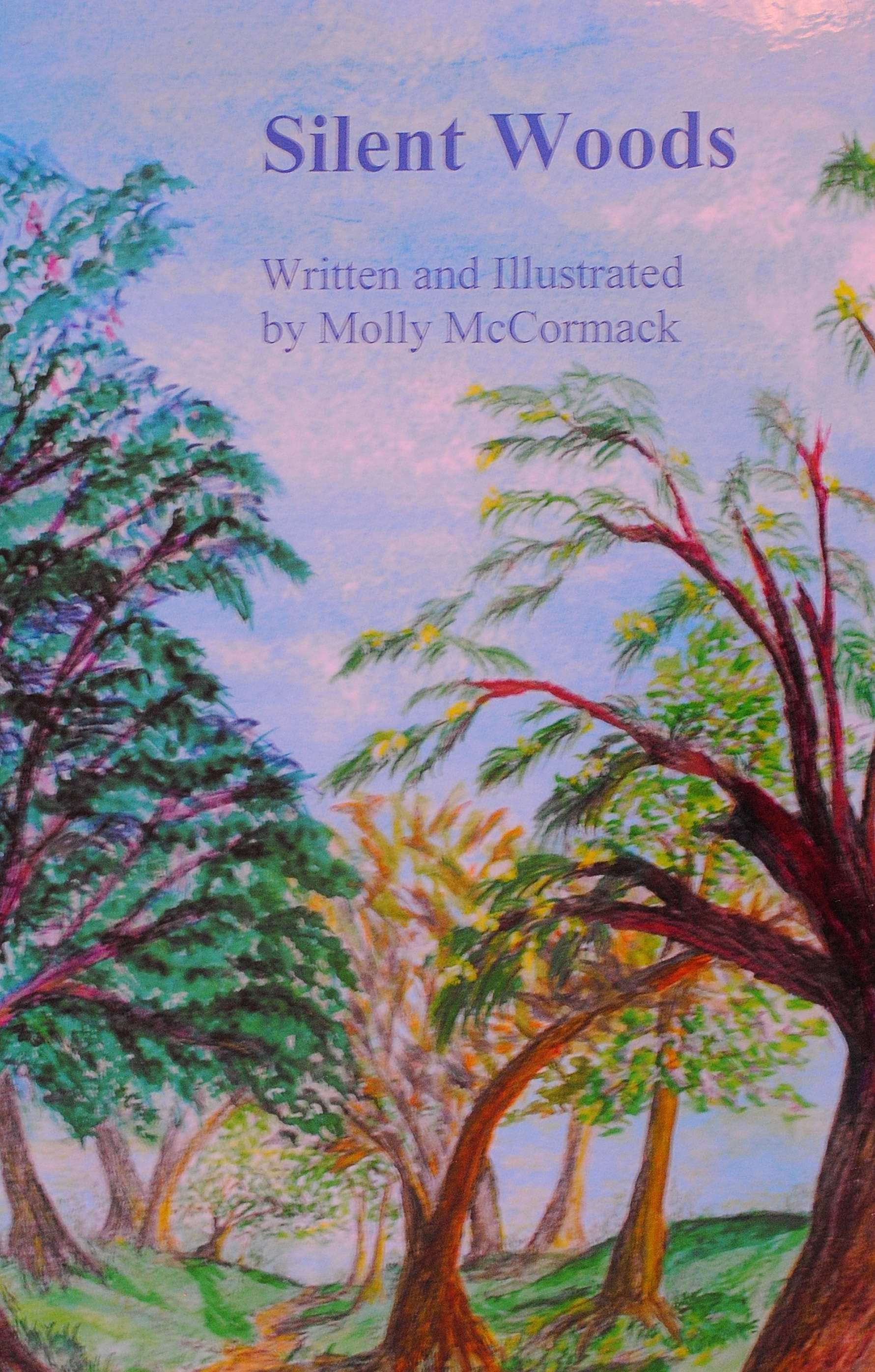 A little over a year ago, Molly wrote a song based on a Henry van Dyke poem that included the line Use what talent you possess: the woods would be very silent if no birds sang except those that sang best. Since then, she has performed her song at many festivals, and audiences have been very moved by the touching lyrics and magical power of the music. Now, Molly brings her song to you in her new book: SILENT WOODS.

Molly illustrated her 24 page book with scenes based on the song lyrics, and includes the tab and a CD of the song with each book. Buy the book to share with family, friends, children, and grandchildren: it's a wonderful story and beautifully illustrated, and you can learn to play the song with the included tab and CD!
Only $20 shipped

---
SILENT WOODS POSTER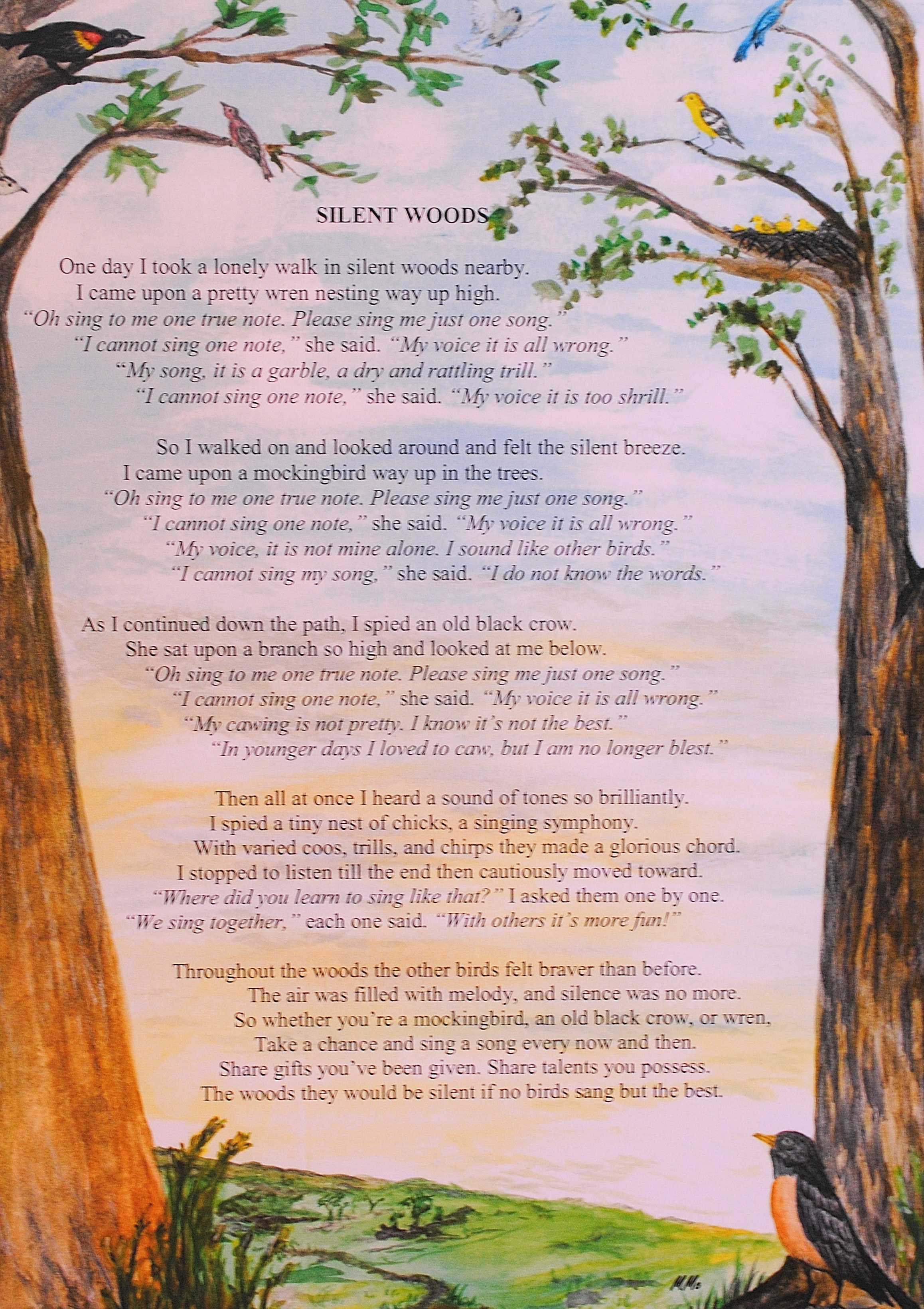 A beautiful 11x14 poster printed on heavy stock featuring Molly's original artwork and the lyrics to her original song : SILENT WOODS.
Only $10 shipped.

---
REDS & BLUES CD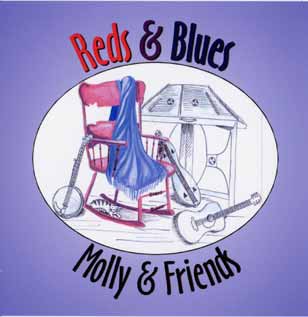 Reds & Blues is a collection of 18 traditional and contemporary tunes that feature Molly on both mountain and hammer dulcimers as well as her singing. Neal Walters, in his review of Reds & Blues from the Dulcimer Players News said "Molly McCormack's new CD, Reds and Blues, should be high on many people's shopping lists this fall. She gets expert help from Kathy Leigh and Tom Arnold, Steve Seifert, Jerry Rockwell, Phil Stirgwolt, Sonny Stevens and Janey Robertson, but Molly shines through. Molly has always been able to make people's feet move but it took her a while to make them cry as easily. She's now fully qualified in both areas."
Only $17 shipped.

Song Titles:
1. Red Rocking Chair (6.6MB) *
2. When My Blue Moon Turns to Gold Again (4.6MB) *
3. Little Birdie
4. The Bluebird Song
5. Redwing / June Apple
6. My Carolina Home / Carolina Moon
7. How Can I Keep From Singing
8. Pretty Maid Milking a Cow (4.5MB) *
9. Who Threw the Overalls in Mrs. Murphy's Chowder
10. Music in My Mother's House
11. The Storms are on the Ocean
12. Eight More Miles To Louisville
13. Tell My Ma / Britches Full of Stitches
14. Shepherd's Wife Waltz / Star of County Down
15. Hand Me Down My Walkin' Cane
16. A World Without Love
17. Built For Comfort
18. Kangaroo Calypso / Carnaval en Margarita
* These are fairly large, high-quality mp3s (encoded at 192kbps), so they might take quite a while to download on a dial-up connection to the internet. Thanks for your patience.
---
MOLLY's MERRY MUSICAL MIX CD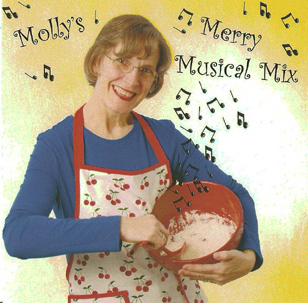 MOLLY's MERRY MUSICAL MIX CD of 14 tunes for children and the young at heart, including her original song Moon's Lullaby. Sing along with Molly while mixing all ingredients thoroughly with dulcimer, guitar, penny whistle, and percussion. Blend with voices, instruments, and laughter as desired !
Only $17 shipped.

Song Titles:
1. I'm A Nut
2. Had a Little Rooster
3. Can't Get to Heaven
4. Rattlin' Bog
5. The Railroad Runs Throught the Middle of the House
6. Gitty-Up Uncle Joe
7. Jordan is a Hard Road to Travel
8. Mrs. Murphy's Chowder
9. Glendy Burk
10. Polly Wolly Doodle
11. Minor Gifts
12. Moon's Lullaby
13. Cat Came Back
14. I'm a Little Cookie
---
Check out and purchase the CD Molly made along with Tull Glazener and John Hall - their trio Half Way Home:
http://www.tullglazener.com/Half_Way_Home.htm
---